Develop a smart contract on Ethereum binance solana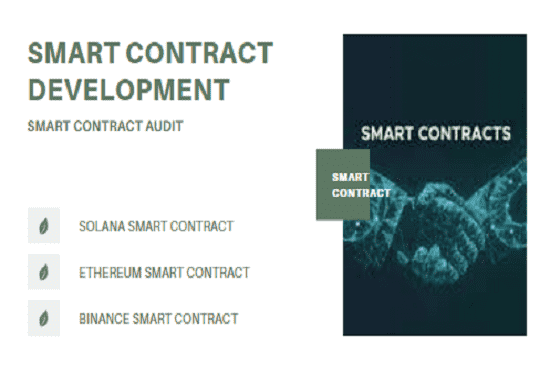 Smart Contracts are now essential to any blockchain-based business. The self-executing digital contract is the key to automate processes, transactions and agreements, helping to reduce costs, hence security and end for good the very confusing and not reliable paperwork. Smart contracts are automated digital contracts that enable highly-secure and self-executing agreements to be formulated. They solve many issues faced in traditional contracts such as lengthy paperwork, the need for third-party intervention, and huge costs.
Our team is an experienced smart contract development company with comprehensive and reliable solutions for your enterprise. Backed by certified smart contract developers, we know what it takes to create an outstanding computer-based protocol to automate business agreements. From finance, insurance to real estate, logistics, and more – we create smart contracts tailored perfectly to diverse industries and business models.
FEEL FREE TO INBOX US...
More Gigs from Dev Hamilton
More Gigs in Blockchain & Crypto
See more