English to Brazilian Portuguese translation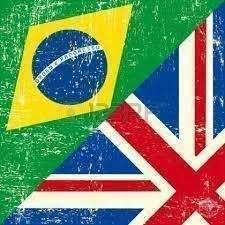 High-quality, faithfull to the source translation. I pay incredible attention to DETAIL, as I want to deliver a work PERFECTLY ALIGNED with your expectation.
Choose me and you'll guarantee: 
» Over-delivering: I take proud of the VALUE that my professional high-quality work provides, BEYOND just completing a job. I like to explain in details, add notes, give feedback and generally do anything to DELIVER MORE than simply what's asked;
» Responsiveness: fast replies and a solid respect of your schedule are a core part of my work. I always keep my lines of communication open for my clients; 
» Resilience: if you've got any problems, questions, have to makes unexpected changes or something like that, we'll figure out how to solve everything together in the BEST POSSIBLE WAY;
» Artisanal content: my work is TAILORED specially for your needs, as I carefully analyze your request and pick the approach that will get optimum results.
I'm eager to work with you and provide reliable, high-quality services developed for your necessities. Please contact me, so we can discuss how we can work together to completely meet (and maybe exceed ;-) ) your expectations!
More Gigs from Lorenzo Biaggiotti