I will make you crytpo Trading Bot for Binance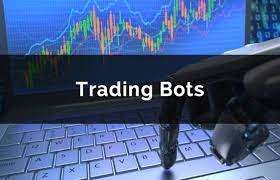 Do you want to make money from cryptocurrency but you don't have time? A trading bot is probably the right choice for you.
Notice: This is for a custom bot making gig (based on your requirements)
Hi there, I have been in the crypto industry for a while. Now I want to share this experience with you guys. If you want to automate your trading.
I will create a custom trading bot that connects to your exchange account, etc, and start trading for you. Some of the example features of the bot:
Scan the market based on your strategy (Bollinger Band, EMA, RSI, ...)
Take profit
Stop loss
Notify when it buys and sells
Or whatever, just tell me what you need in specific.
The bot has 4 strategies, suitable for different market types (downtrend, uptrend, etc...)
Notify user when buy, sell or cut loss (via Telegram)
Monitor active - open orders
Manual trading without having to log in to the exchange
The graphical user interface (GUI) is included
Contact me before ordering (Above is just an approximate cost). 
More Gigs from Henry deric
More Gigs in Blockchain & Crypto
See more