What's New In LaborX Release 1.7.0?
The latest version includes a major update for the Dashboard, providing additional information, improved functionality, and enabling users to make the most of organising work and getting paid on LaborX.
Release 1.7.0 sees a significant overhaul of the LaborX interface. Users will immediately see the difference, which brings the Dashboard into line with our newest developments and improvements to the platform.
1. Notification board
The notifications board includes the latest updates and actions for your account, enabling users to gain an at-a-glance summary of everything important that has happened recently.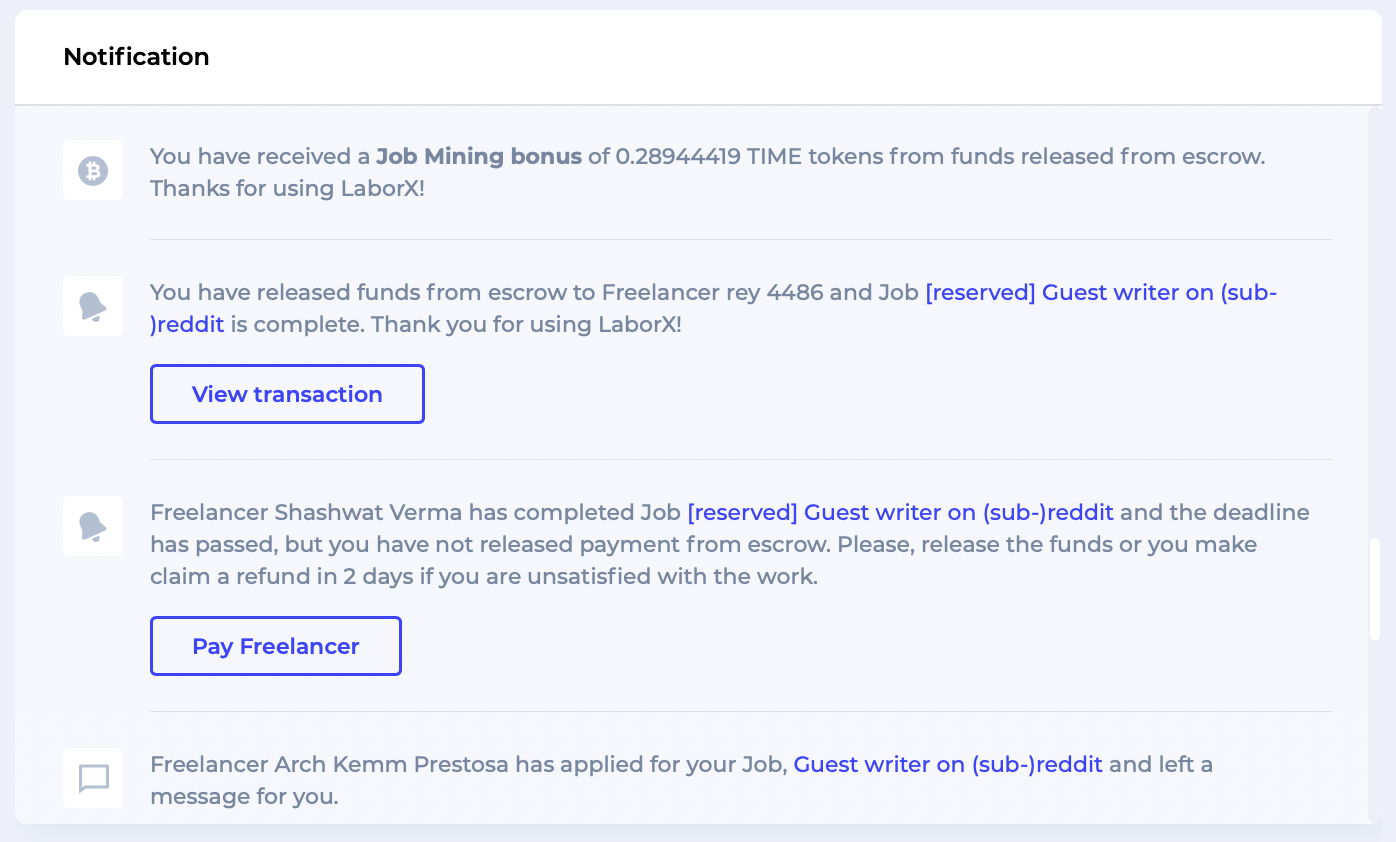 2. Gigs and Jobs
The Postings board includes information about published Gigs and Jobs, both in progress and finished – again, providing a useful overview of tasks that need to be completed or draft Gigs still to be uploaded.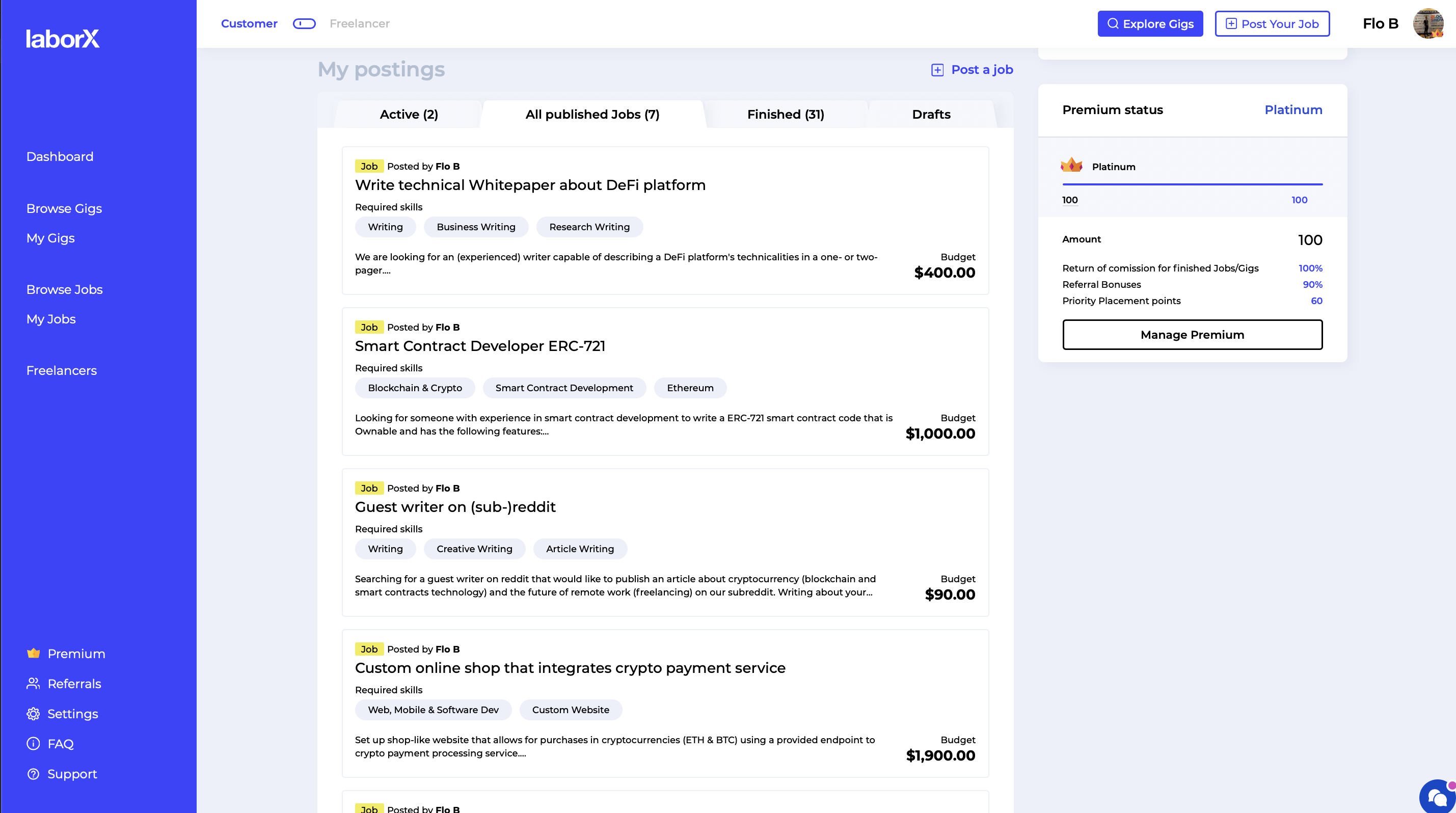 3. Profile
The Profile box now includes information about each user's Reputation and Job/Gig history, with prompts to add details to their profile if they haven't already done so.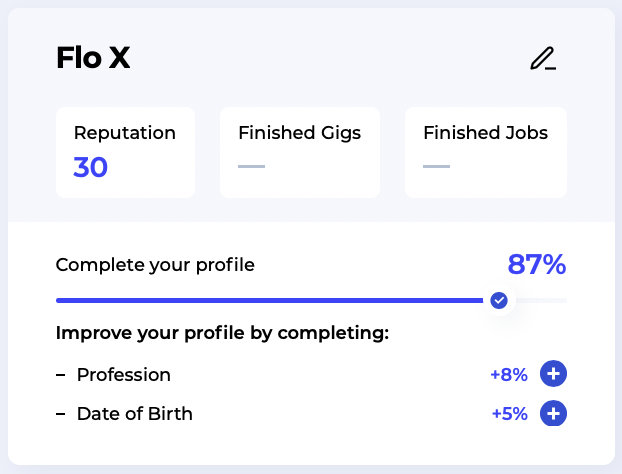 4. Wallet
We've simplified the wallet, with a single balance for all funds earned that can be expanded into different crypto balances when the user hovers on 'See all'. The Job Mining balance (in TIME tokens) is listed separately.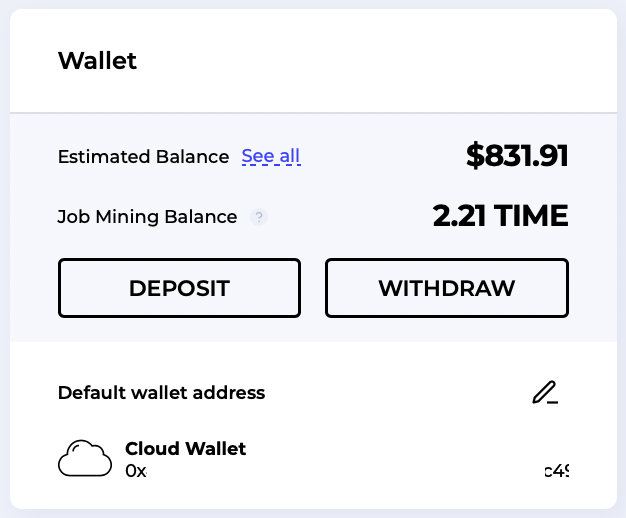 5. Premium info
We've added a new block containing information about each user's Premium status: their Premium tier (None, Bronze, Silver, Gold, or Platinum), how much of each Job or Gig's commission fee they will earn as TIME tokens, the percentage of each referral bonus they will receive, and the boost to their priority placement in the Job listings or search results.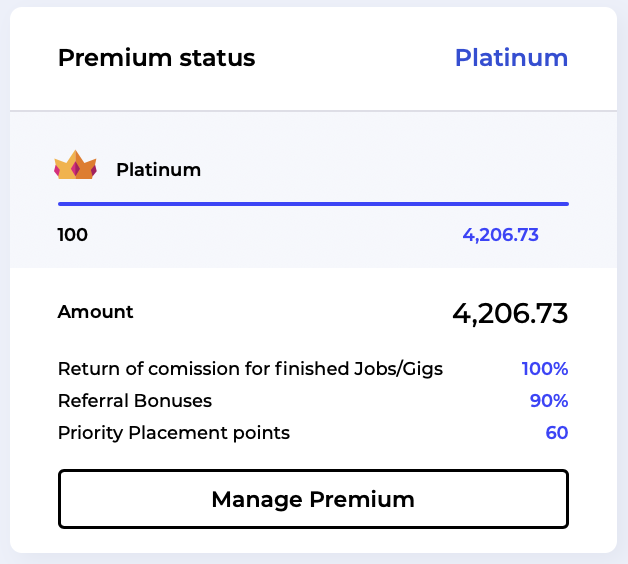 That's all for this update. Enjoy the new functionality, and good luck in your search for a freelancer or new work opportunity!