Browse Full-time Jobs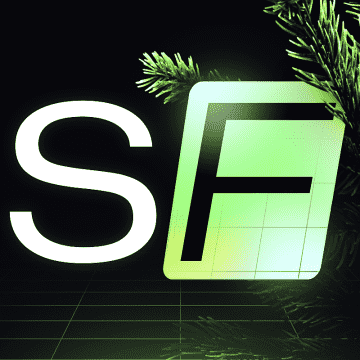 Helvis Kris
Product Manager of Secret Frame
New York, USA
New York, USA
Part time
Remote
I am thrilled to announce an exciting opportunity to join our team As a Product Manager at Secret Frame, an innovative company that produces NFT frames. I am looking for talented individuals who are passionate about technology and possess a drive to succeed. We are seeking part-time workers who are looking to join a team of professionals who are dedicated to providing excellent customer service and unique NFT products that are one-of-a-kind. Our team is comprised of experts in their respective fields, who work collaboratively and openly to achieve our goals. At Secret Frame we offer: - An excellent salary that will increase with time.- A team of talented individuals who work together to develop unique and innovative products.- The opportunity to advance your career in a fast-growing tech company. If you are interested in becoming part of a dynamic team that values hard work, innovation and creativity, and you have experience, please send us your CV and Cover Letter. Don't hesitate to apply as soon as possible, as positions are limited and we are looking to fill them as soon as we can. 

Layla Freeman
Typing MS word
Yorkville, USA
Yorkville, USA
Full time
Hybrid
I need a freelancer to do some simple typing job am giving online workers for a typing job because I have always had a passion for typing and have been proficient in touch typing for several years I find it to be an essential skill in today's digital age, and I am excited to give my online workers skills for a job where I can contribute to the success of an organization. I am detail-oriented and efficient, which I believe are critical qualities for a typing job. I know you you are all quicklearner and open to feedback, which I believe will help me improve my company and become a valuable asset to any team. 
If you're interested message me ASAP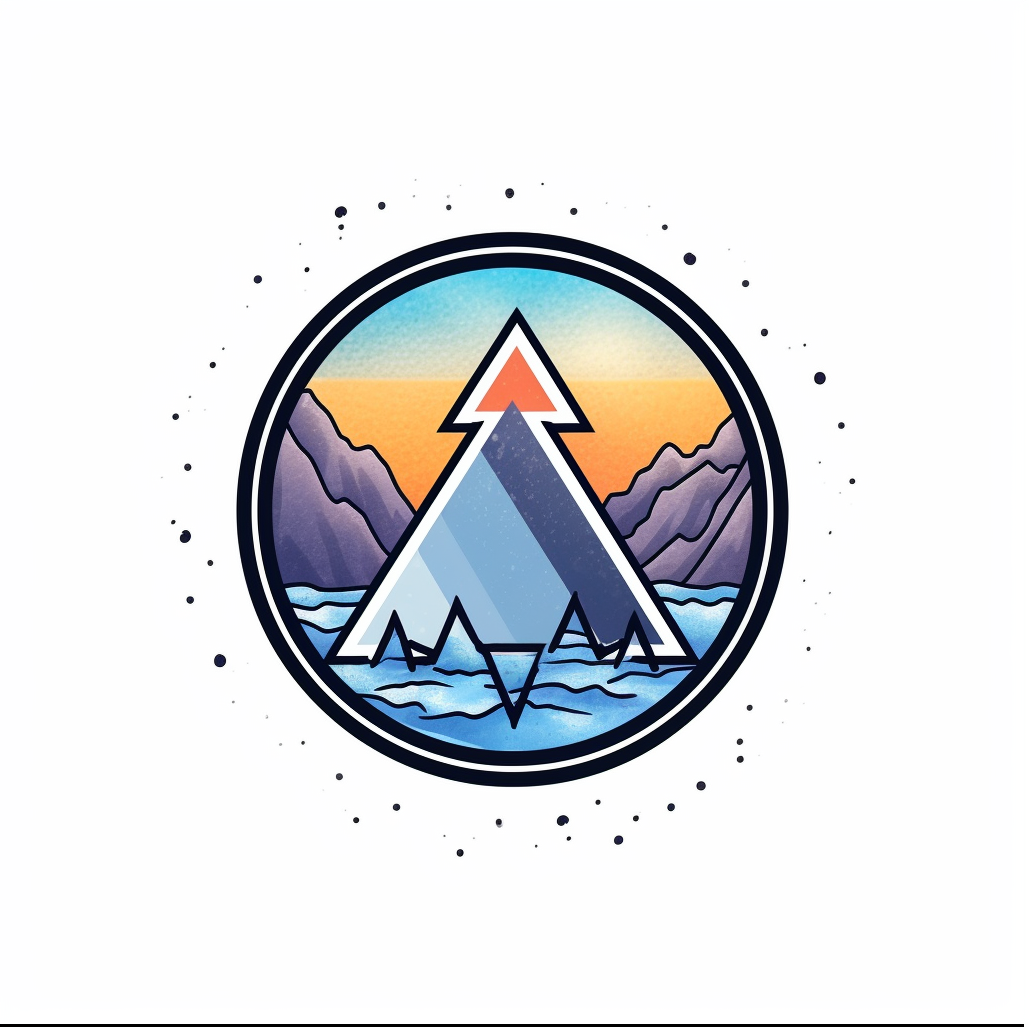 Tina Editing
Video editor needed to create subtitles for TikTok videos (topic: cryptocurrency)
Dubai, United Arab Emirates
Dubai, United Arab Emirates
Part time
Remote
Dear Freelancers,
I have a long-term opportunity for you. The job is simple and requires approximately 15-20 minutes of your time per day. You can scale the workload if you want.
I need you to create subtitles for cryptocurrency/finance-related videos that are under 1 minute long on a daily basis. More specifically, your daily tasks are:
- Create subtitles
- Use colors to accent specific words when necessary
- Use effects such as floating or shaking to accent specific words when necessary
- Use emojis to accent specific words when necessary
- Send the results to me in the form of a .fcpxml file.
You can do it manually if you wish, but a more preferable option for both of us would be using a software for Final Cut called Captionator that automatically creates subtitles and matches them with a specific moment in the video. In that case, you just need to tweak it a little bit, fix spelling errors, add emojis/effects, and call it a day.
I would like to emphasize that the price for the job will be set based on the fact that you're using the audio-to-subtitles software, as it reduces the workload.
Here is an example of what I'm looking for (this one is without emojis and effects):
https://www.youtube.com/shorts/WjijdUbVcmw
.
There will be a one-week testing period, and payment will be sent twice per month in stablecoins (preferably USDT).
If decide to apply please expect to complete 1 test video.
If you don't agree with at least one of the conditions, kindly do not apply.
To ensure that you have read the instructions until the end, start your message with the answer to this question in caps: "Which band wrote Bohemian Rhapsody?"

Vu Hoang
Senior Python + React Ecommerce Web Expert
I am now looking for senior fullstack developer with Python Django rest framework with React/Redux/GraphQL expert.
This is long-term position for ecommerce and will have 3 steps to hire.
Will discuss in detail with shortlisted candidates.
Let me know if you are interested in this role.
Thank you.

Exto, Inc.
CMO for a Web3 project in the Decentralized Social sector
We are looking for a CMO to lead marketing for a set of Web3 projects in the Decentralized Social sector,
Responsibilities:
- Develop and implement comprehensive marketing strategies for our cryptocurrency projects, products, and services.
- Manage social media channels, including Twitter, Telegram, Reddit, Lenster and other relevant platforms, to build brand awareness and engage with the community.
- Create compelling content for our blog, website, newsletters, and social media channels, to educate and inform the audience about our projects and the cryptocurrency industry.
- Organize and participate in industry events, webinars, and meetups to represent the company, network with professionals, and expand our reach.
- Monitor and analyze the performance of marketing campaigns, adjusting strategies as necessary to optimize ROI.
- Collaborate with the development and design teams to create visually appealing and informative marketing materials, such as infographics, presentations, and videos.
- Foster strong relationships with media outlets, influencers, and key opinion leaders in the crypto space to increase our brand's visibility and credibility.
Requirements:
- At least 2 years of experience in marketing, specifically in the cryptocurrency or blockchain industry.
- Strong understanding of the crypto market, blockchain technology, and digital assets.
- Proficient in English, both written and spoken, with excellent communication and presentation skills.
- Adept at using marketing analytics tools to monitor and optimize campaign performance.
- Familiarity with SEO best practices, content management systems, and graphic design tools .
- Ability to work independently and as part of a team, managing multiple projects and deadlines simultaneously.
Requirements:
- Proven track record in Web3 marketing 2+ years
- C1 or higher level of English. Please be sure of your English level!!!
- Only individuals
Please attached your resume/CV with your application. Applications with no CV will not be reviewed.
Also, state your rate for 160 hours/mo involvement.
Thank you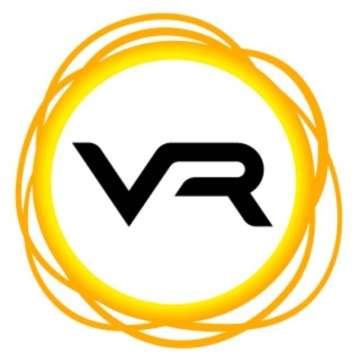 Farhat M
Senior Web Developer for Blockchain-based game development
New York, USA
New York, USA
Part time
Remote
Web, Mobile & Software Dev
+1
We are recruiting high-level Web developers to the FreyaVR team.
FreyaVR is a blockchain-based game with virtual reality mode support. Weekly pay + possible bonuses for excellent work. Work period 2-3 months, and then as agreed.

Optimus Ventures
Top Notch Crypto Growth Hacker Needed - Amazing Opportunity For Right Candidate
If you are a highly motivated and talented crypto growth hacker looking for your next opportunity, Optimus might be the one.
https://Optimus.ventures
is a unique crypto ecosystem like no other. We have already developed revolutionary tools that can help projects and investors connect in a more efficient way.
Our current tools are:
Launchpad with 2 way vesting (industry first) to help protect investors from bad acting projects.
Referral system allowing any EVM project to launch their own fully customizable referral program backed by smart contracts.
HODL Staking / Farming contract helping protect Hodling stakers from token devaluation.
More tools are being developed that will revolutionize the way projects and investors interact.
It is now time to bring our tools to the market and attract as many projects and investors to use them.
What are we looking for in a growth hacker? (in order of importance)
First and foremost, honesty, integrity, and loyalty.
The ability to think outside the box for cost effective strategies to reach target audiences.
To be hard working and yet results oriented.
The ability to start small and scale fast without losing efficiency.
Experience in growth hacking for a crypto project.
The ability to do work hands on, but also to delegate properly and manage teams.
High level of English, both conversational and writing.
Bonus:
Multiligual.
Experience in different aspects of sales / marketing.
Please do not apply if you are:
A fluffy person that likes talking more than doing, and make big promises that are not backed by evidence.
A marketing / sales agnecy or a freelancer working for multiple projects at once.
Not committed 100% to join our team and work hard for the success of Optimus.
What's in it for you?
A generous base salary.
A tailored bonus structure based on agreed milestones.
A share of the Optimus team tokens.
Work remotely with a highly motivated, results oriented team.
An option for relocation in the future once the company grows.
If you feel like you are the right person for this job, and want to take this journey with us, please send us your CV. More importantly, send us a short and concise cover letter why you are the right person to join Optimus. 
Thank you!

Oscar Black
HR for Affiliate Media Buyer Specialist (Marketing)
We are currently looking for an HR Specialist to join our team and assist in the recruitment process for the position of Affiliate Media Buyer Specialist. As an HR Specialist, you will play a crucial role in finding and attracting highly skilled professionals who can excel in driving substantial traffic through various advertising channels for our crypto offers.
Responsibilities:
Talent Acquisition: Source, identify, and attract qualified candidates with a strong background in affiliate media buying and traffic generation for crypto offers.
Recruitment Process: Manage the end-to-end recruitment process, including screening resumes, conducting interviews, and coordinating with hiring managers to assess candidates.
Job Advertisements: Create compelling job advertisements that effectively communicate the requirements and benefits of the Affiliate Media Buyer Specialist role.
Networking: Build and maintain a network of potential candidates through online platforms, industry events, and professional associations.
Candidate Evaluation: Assess candidates' skills, experience, and suitability for the position based on the criteria provided, including their ability to generate significant traffic and drive revenue.
Requirements:
Proven Experience: Previous experience in HR recruitment, preferably in the digital marketing or affiliate marketing industry, is highly desirable.
Understanding of Affiliate Marketing: Familiarity with affiliate marketing concepts, traffic generation strategies, and media buying techniques will be advantageous in assessing candidates effectively.
Communication Skills: Excellent written and verbal communication skills in English to effectively interact with candidates and stakeholders.
Results-Driven: Ability to identify and select candidates who have a track record of driving substantial traffic and achieving revenue goals.
Organizational Skills: Strong organizational skills to manage multiple recruitment processes simultaneously and ensure a smooth candidate experience.
Conditions:
Competitive Compensation: The salary for the HR Specialist will be payed in cryptocurrenciy daily depends on the amount of people you bring and their efficient
Flexible Work Environment: We offer a flexible work environment that allows for a combination of remote work and office-based work, providing a healthy work-life balance.
Dynamic Industry: The affiliate marketing industry is fast-paced and ever-evolving, providing opportunities for growth, learning, and career advancement.

Oscar Black
Affiliate Marketing Revshare (Search Networks, Social Medias, etc.)
We are currently hiring for the position of Affiliate Marketing Specialist on crypto offers. We are seeking individuals who can drive substantial traffic as the primary requirement for this role. The compensation for the position will directly depend on the volume of traffic generated. As an Affiliate Marketing Revshare Specialist, you will have the freedom to advertise through various sources and access a wide range of resources to support your marketing efforts. We offer daily payouts in cryptocurrency based on a percentage of generated revenue.
Traffic Generation: Your main focus will be on bringing in significant traffic to our crypto offers through diverse advertising channels, including but not limited to social media, search engines, email marketing, and other relevant sources.
Extensive Offer Selection: Gain access to a vast selection of over 100 different designs and offers, allowing you to choose the most suitable ones for your marketing efforts.
Newbie-Friendly Environment: We maintain a supportive and welcoming atmosphere for newcomers, offering assistance, guidance, and training to help you succeed.
Training and Career Growth: We provide comprehensive training to enhance your skills and knowledge in affiliate marketing. Additionally, opportunities for career advancement are available based on performance.
Daily Cryptocurrency Payouts: Enjoy daily payouts in cryptocurrency, directly reflecting your performance and ensuring prompt rewards for your efforts.
If you are a results-oriented marketer who can generate substantial traffic, we invite you to apply for the position of Affiliate Marketing Specialist. Join our team, and take advantage of the numerous resources and opportunities we offer in this dynamic field.

Work Launchpad
Looking for a marketing partner
I am looking for a marketing partner for a joint project on brc-20 (the new standard on bitcoin)
We make a project from scratch - we have all the technical part, you have all the marketing
The project will be done within a month
The new hottest and hype standard on the erc-20 bitcoin blockchain
We need twitter followers, at least 1000 target followers who understand what ordinals, brc-20 are and how it works
For investments, we do the technical part and pay for it ourselves, you do the marketing part and pay for it yourself.
We have a team of 5 people with extensive experience in blockchain development.
All income from the project is also divided 50/50
How to get a crypto job
If you're looking for a job in the Web3 world, it helps to have at least a broad understanding of the technology, as well as key currencies and projects. If you're applying for a technical role, then you'll need more in-depth experience. You can look for jobs in various ways. You can start with the standard recruitment sites, like LinkedIn, on freelancer sites like LaborX, or you can get involved with individual projects and communities, if there is something you're interested in and you have skills they need.
How much do crypto workers make?
Rates of pay in the Web3 industry are typically higher than comparable jobs elsewhere, even if they don't require specific experience of blockchain. This is true of technical roles (including developers) and non-technical ones (e.g. marketing, communications and content creation). Where particular expertise of a technology is required, salaries can be substantially higher, with the top jobs easily paying $200,000+ per year.
What kind of jobs can I get in the cryptocurrency sector?
There are all kinds of jobs available in the Web3 industry. As well as technical roles, which will require knowledge of popular programming languages and blockchain theory and platforms, there is a wide range of non-technical and support roles. These include marketing and communications, content creation, social media management, community management, administration and HR, research, trading, and legal and compliance roles.
What are blockchain jobs?
The term 'blockchain jobs' is typically used to mean jobs of any kind within the crypto/blockchain/Web3 sector. It includes technical roles (e.g. blockchain developer, architect or engineer, data scientist, security expert, and so on) but also roles in any other area for an organisation that just happens to work with blockchain. 'Blockchain jobs' therefore may or may not require understanding of blockchain technology.