Customer Profile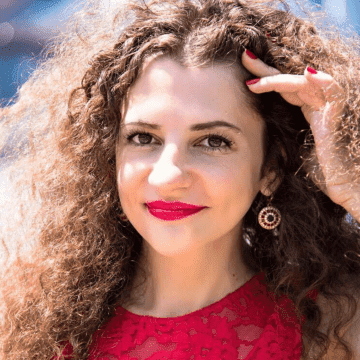 Manana Samuseva
Member since October 2020
www.youtube.com/iLIFTTV www.about.me/manana
thumbnail design for youtube
Python Developer, victorcampos7/tensorflow-ffmpeg for Al
Video editor YouTube videos into 60 sec videos for TikTok
I've got a list of motivational youtube videos that I want to be cut into 15 - 60second TikTok, that are captioned and appropriately formatted to post on both TikTok + Instagram reels.
I've got about 125 videos with timestamps + links to cut up.
I am looking for a mix of experience and value.
Virtual assistant to create show notes for video podcasts
Needs to hire 3 Freelancers
I'm looking for someone to create show notes for several podcasts.The task will be to listen to 10-15 podcasts per week for several shows ( About 1-2 hours each).
**Deliverable:**
1. Create show notes for a podcast with title and timestamps.Show notes would be the different topics/questions discussed in the podcast.They can be for a couple of minutes or longer depending on the topic.You will need to keep track of when a topic/conversation begins and ends
2. Enter show notes in our database.
Requirements:
MUST be fluent in English + Russian
MUST be a listener of podcasts.
MUST be great at taking notes and listening.You should be able to listen to a podcast and write down a quick summary and outline of what was discussed in the podcast.
MUST be available for 1 voice chat on zoom for 10-15 minutes at least once a week. Preferably between 9 am -12 pm est
Bonus:
You are a skilled copywriter who understands how to make catchy headlines.
I'm looking for someone to hire long term. Depends on how well and quickly the work is done the hours will increase quickly.If you love listening to podcasts, taking notes, and are looking for steady work for the next few months, please apply.Thanks!
Dashboard Web - FrontEnd - Landing Page
Looking for: FrontEnd, Full-stack developer skilled at creating business applications and API Intergrations. Commercial cloud, AI development experience on AWS, Amazon Elastic Compute Cloud (Amazon EC2)
Dashboard Web Developer for handling our video+audio interference for Al.
What does this Solutions Implementation do?
Product: ML sevice to extract meaningful insights and customer sentiment from multimedia (video-audio)
Dashboard: services necessary to ingest, store, analyze, and visualize AI for content ctreators
Visualization: Building insightful dashboardfrom the analyzed data
www.manan.AI
https://t.me/sumuper_bot