Freelancer Profile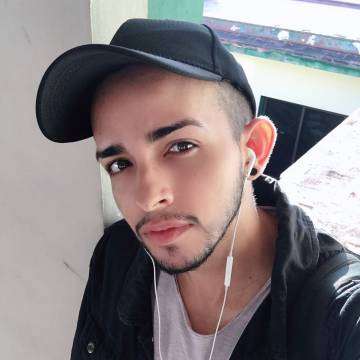 Luis R. Ortiz
Architect & Graphic Designer 
Cuba, Varadero
Reputation 
12
Rate 
22 USD/h
About me
Hello, my name is Luis R. Ortiz, I'm a professional architect with more than 4 years of experience in the field. I got my Bachelor's degree in Architecture from Universidad de Oriente. I have a background in computer science, digital realization and graphic design. Design is my greatest passion and architecture its greatest form of expression. I started my professional career working in the field of hotel and resorts construction. Working in this field helped me get a practical and realistic vision of my profession. It led me to increase my creativity and match it with viable technical solutions for my projects. I have great technical skills and a strong ability to adapt to change. Design trends are constantly changing. This keeps me moving forward and gaining mastery in the main architecture and graphic design software. My preferred ones are the following: ARCHICAD, Autodesk AutoCAD, Autodesk Revit, SketchUp (for BIM Modeling), Cinema 4D, Lumion, Twinmotion (for architectural rendering); Adobe Photoshop, Illustrator, InDesign (for graphic design). I'm interested in freelancing, to get the chance to contribute in different kinds of projects and continue to grow as a professional. My work is always focused on customer satisfaction. I bring accountability, constant communication and professional results to all my projects. I'd be happy to accept short or medium-sized projects, one-time or recurring. Open to discuss longer term or full-time contract or freelance work. Thank you!
Work experience
EMPAI - Matanzas
 Specialist in Architecture and Engineering projects
Jan 2018 - Jan 2020
Constructora Hicacos - BCOA No.47 Architectural and Industrial Specialist
Jan 2016 - Jan 2018
- Managed construction projects for numerous clients - Managed the project administration, billing, and budgets - Controlled and monitored the compliance with the government's quality management system - Created and managed construction labor schedules.
User has not published gigs yet