Axie resume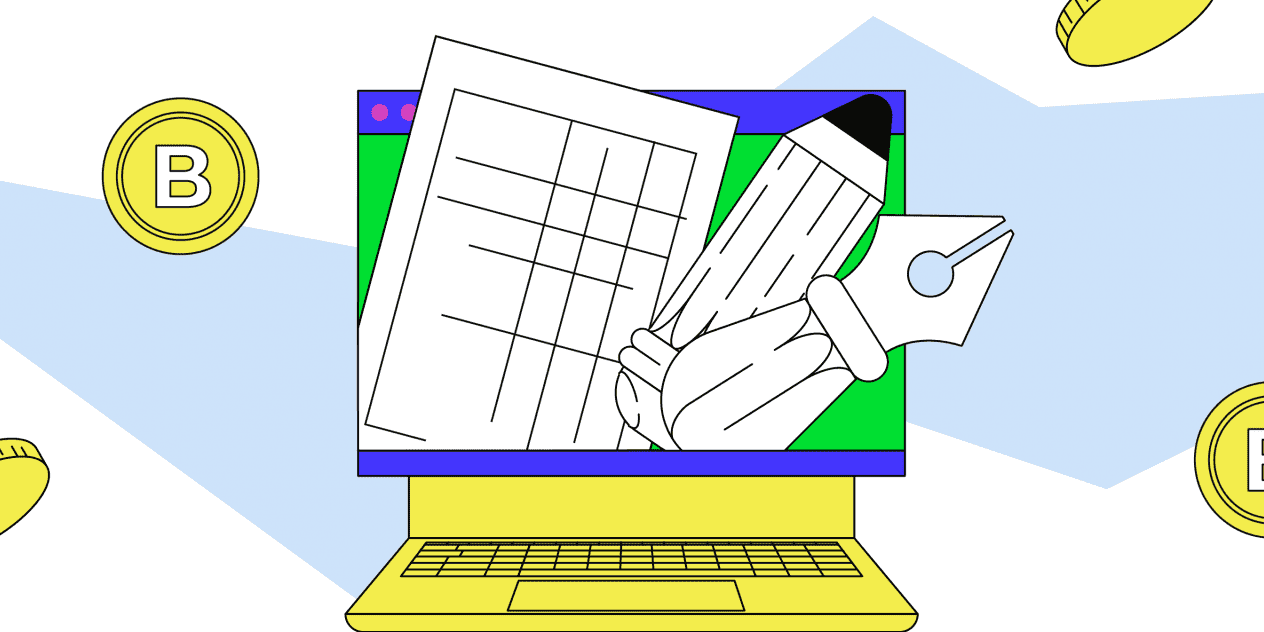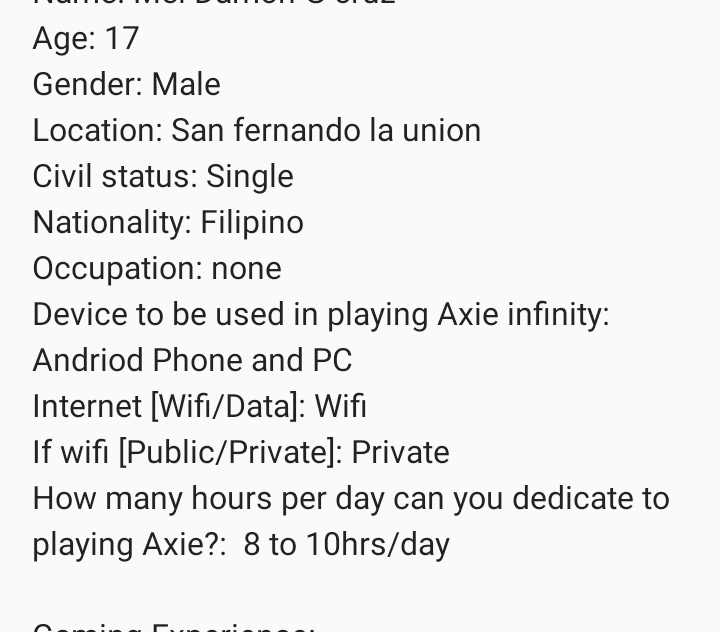 APPLICATION FORM📁
Good day managers!
Name: Mel Damon G cruz
Age: 17
Gender: Male
Location: San fernando la union
Civil status: Single
Nationality: Filipino
Occupation: none
Device to be used in playing Axie infinity: Andriod Phone and PC
Internet [Wifi/Data]: Wifi
If wifi [Public/Private]: Private
How many hours per day can you dedicate to playing Axie?:  8 to 10hrs/day
Gaming Experience:
-crossfire
-Codmobile
-Mobile legend
-league of legends
I'm willing to abide by the rules and regulations of the Manager and allocate the appropriate amount of time to play everyday. I am willingly to grin 150-250 slp per day. I'll do my best and spend my time to hit your required slp a day.
Reason why you choose you:
My dad lost his job and I want to help myfamily in our finance and so that we can survive this pandemic.