I will create crowdfunding campaign, fundraising promotion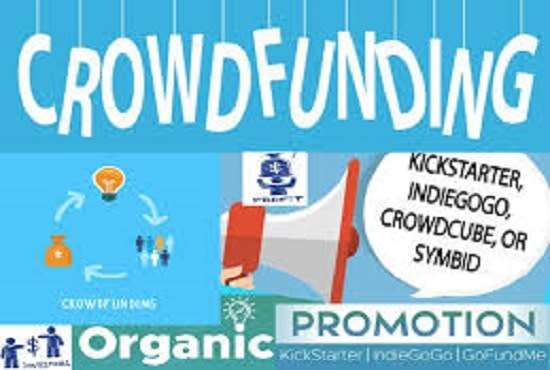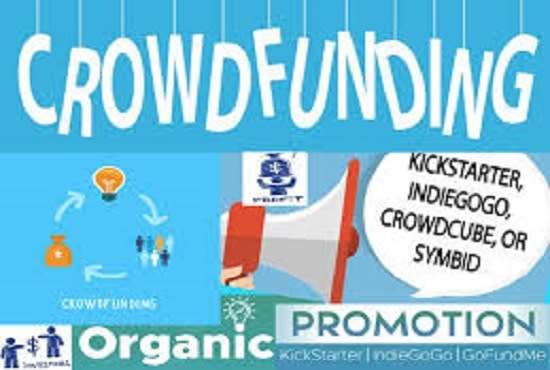 HELLO DEAR PROMINENT BUYER!!!
I guess you just launched your crowdfunding campaign or you have an existing campaign that is not doing well so you're in search of a loyal crowdfunding marketing expert to help you out with your campaign?
Search no more! KENZY  is here to make your campaign a success trust me I'm sure you will order my service again because I will give you the best you've ever wanted.

I will design and setup an appealing and attractive Crowdfunding campaign for your project, Ideas, Charity homes etc. I will setup campaign for you on any platform of your choice like Kickstarter, Indiegogo, Fundly etc. The campaign will be uniquely setup. 
I WILL BOOST YOUR CAMPAIGN WITH:
A Good SEO Content/pitch
Attractive graphics images
Standard HD promo video
Real and organic promotion
Campaign management and many more
CROWDFUNDING CAMPAIGN PLATFORMS: 
GOFUNDME, KICKSTARTER, INDIEGOGO, FUNDLY, SEEDRS and any other crowdfunding 


WHY YOU SHOULD CHOOSE FOR ME:
Campaign design and setup
Graphics pictures within the pitch to make it more appealing.
Crowdfunding strategy.
Timely and excellent communication
KINDLY PLACE AN ORDER OR INBOX ME NOW FOR FURTHER DISCUSSIONS REGARDING YOUR PROCESS.
BEST REGARDS!
More Gigs from Kenzy holla