I will do 2d color floorplan with 3d effect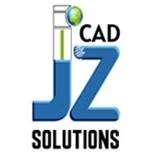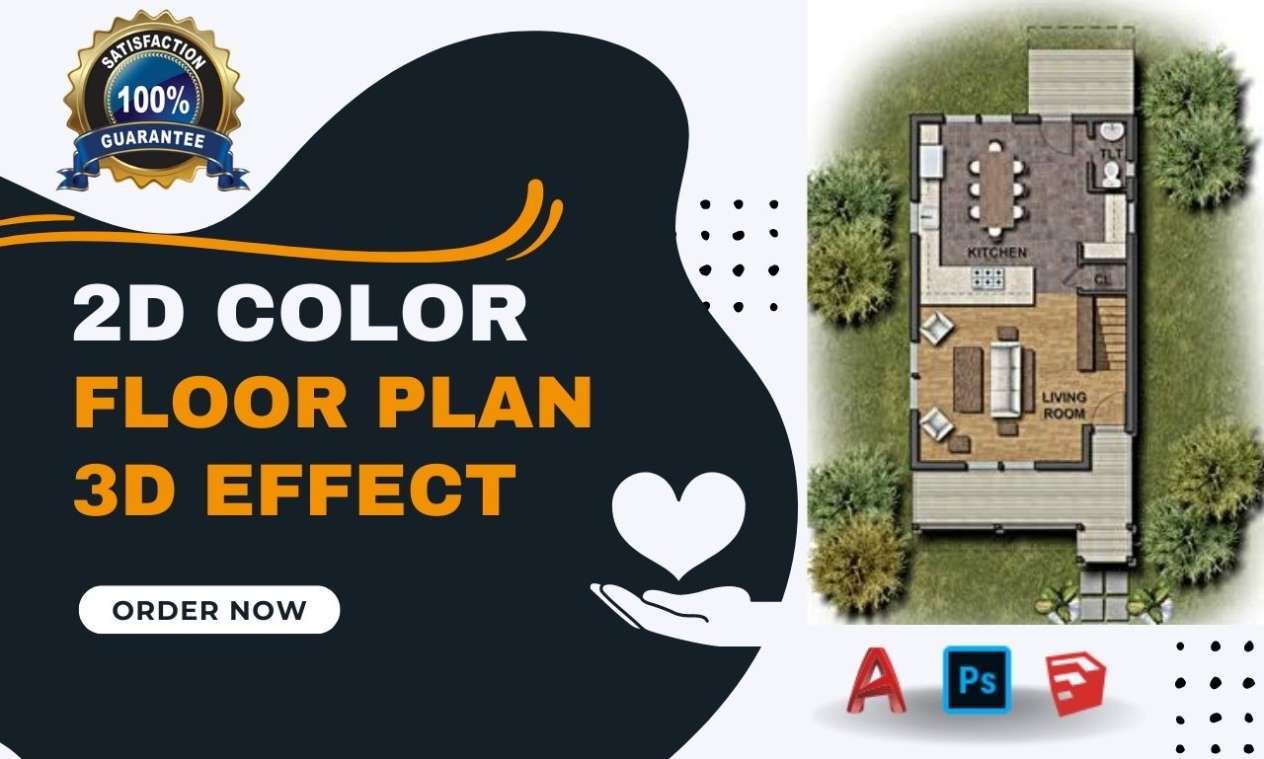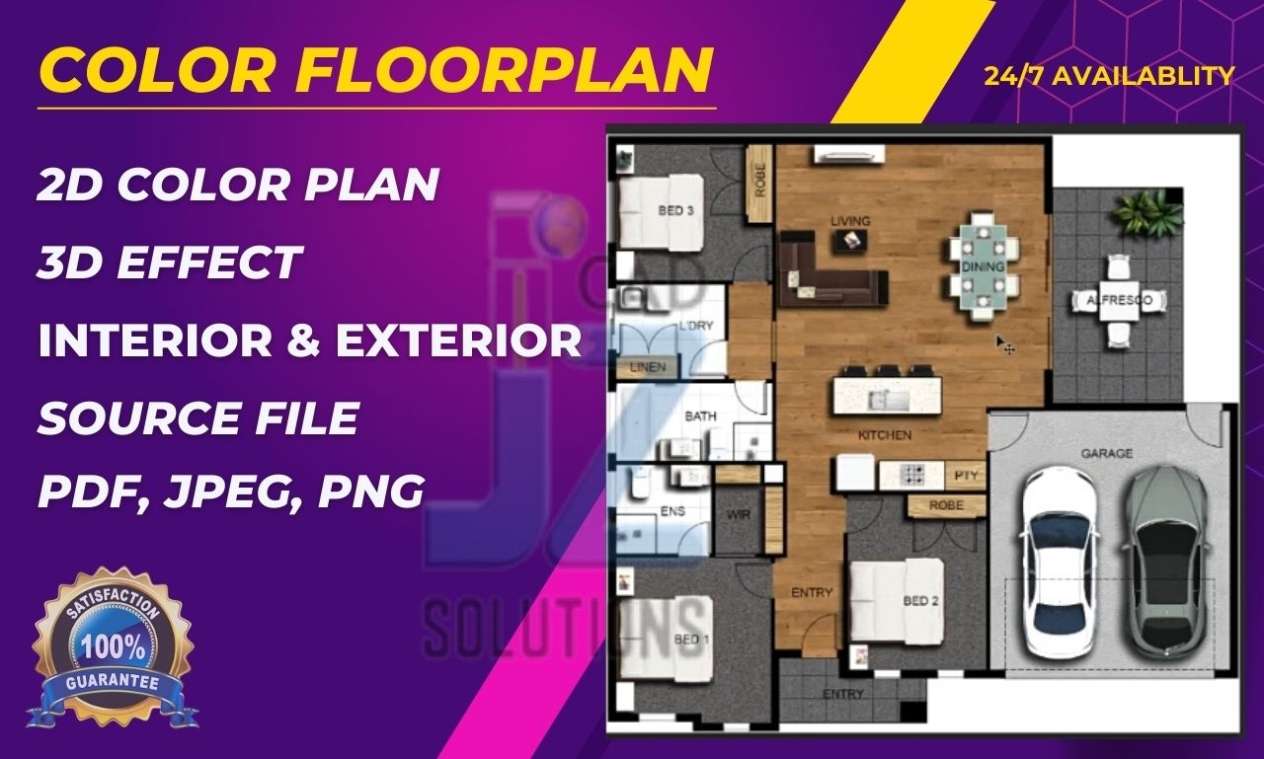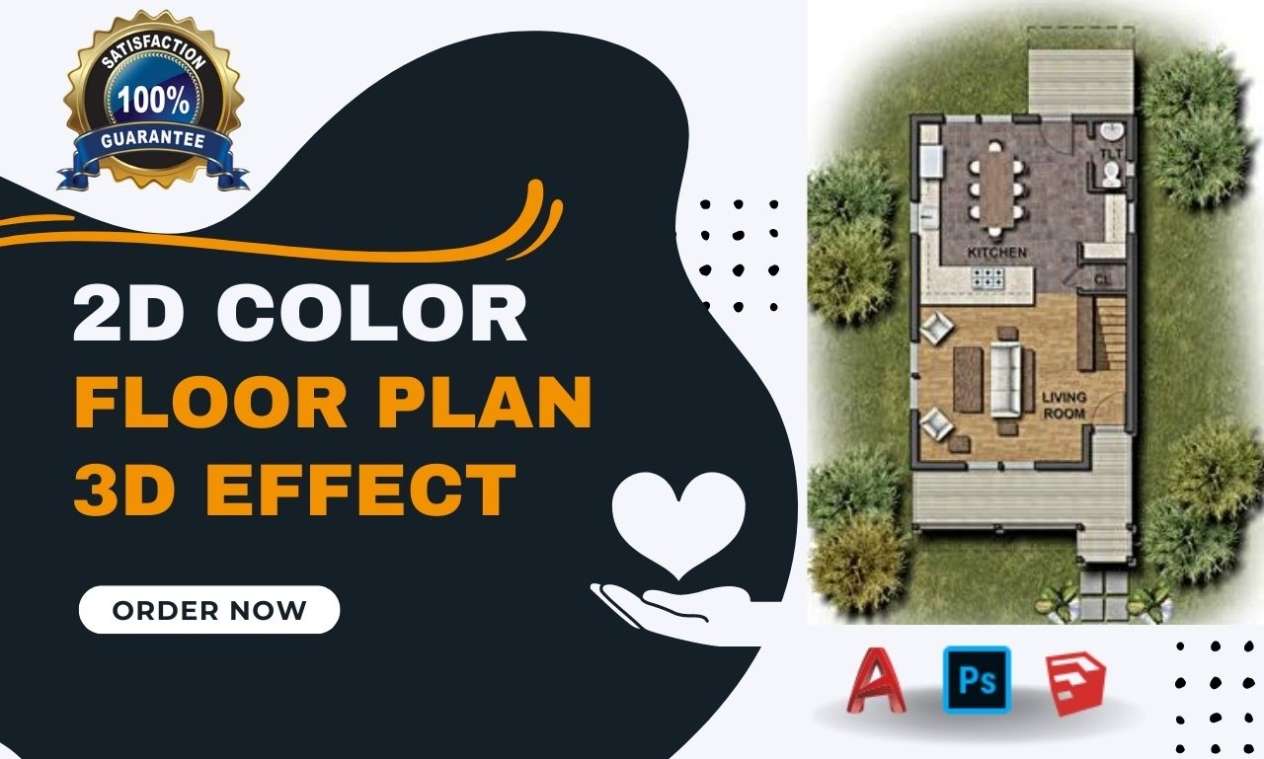 I´m an Architect with 12 years of experience as a designer. and full-time freelancer from last 5 years.
I will do 2d color floor plan draw/redraw on scale from your sketch or drawing in a professional presentation of Render 2D architectural floor plans using Photoshop with real materials. just send me the cad (DWG) file with dimensions, sketches, pictures or pdf file of your desired floor layout. I will provide high-quality 2d color floorplan for your architectural projects.
SERVICES
I will provide you with JPEG, PNG, PDF, and PSD formats.
100% Satisfaction
I can do any style that you like.
Highly competitive design
I will create or edit according to your needs until you are satisfied.
Money back guarantee
So now If you have a floor plan and you want to add color, materials, and furniture as my sample. I will do it for you in a short time.
Please contact me before ordering so we can discuss the work clearly before starting work
Looking forward to your projects…
………………….Quick Delivery........................
……………………..Unlimited Revisions until you are 100% Satisfied..............
Regard's
More Gigs in Engineering & Architecture
See more