I will fork Titano finance, titano financial fork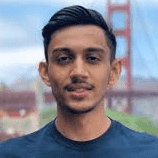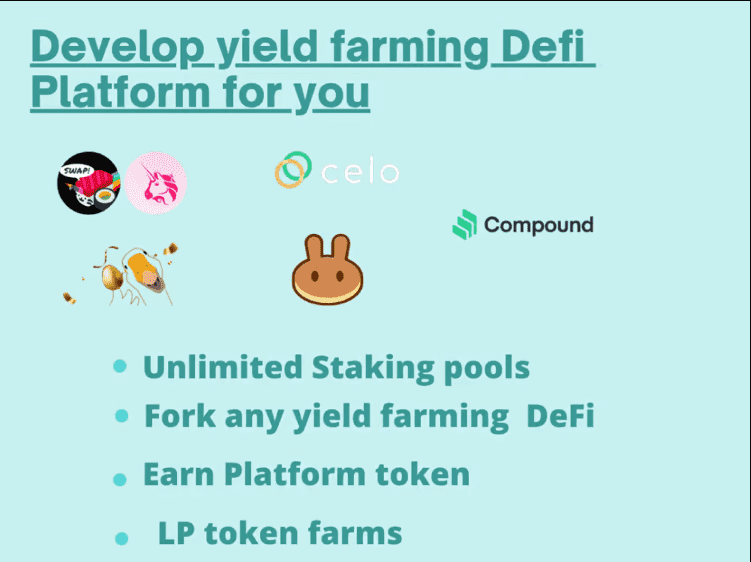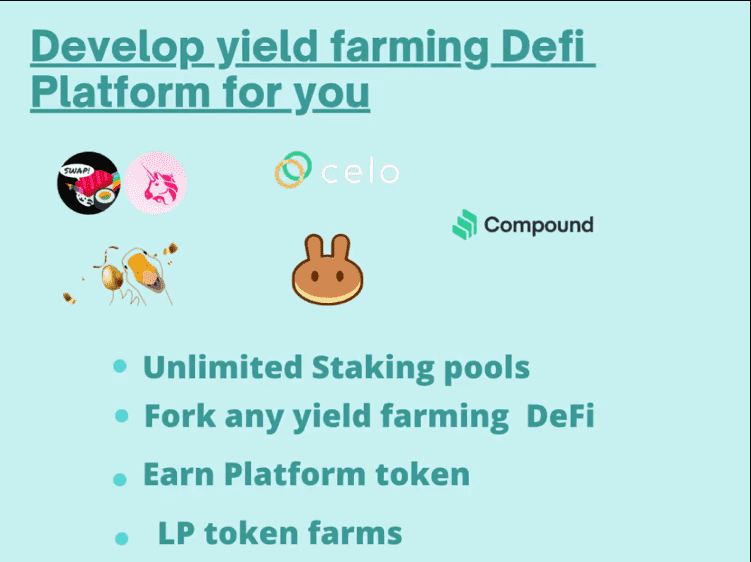 Hereby,
Is An Expert Blockchain developer with many years and wide Experience in this field.
This is what our Gig will Offers You:
TITANO FINANCE FORK, OLYMPUS DAO FORK, TOMB FINANCIAL FORK, METAVERSE FORK, CHARGEDEFI FORK, ICE DAO FORK, PAPA DAO FORK, PANCAKESWAP FORK, UNISWAP FORK, SUSHISWAP FORK, GOOSEDEFI FORK ON ANY BLOCKCHAIN NETWORK.
BLOCKCHAIN NETWORK WE BUILD PROJECT ON:
Ethereum
Binance Smart Chain
Avalanche
Fantom
Polygon
Meter
Hyperledger
Cosmos
Tron
And much more
For more Enquires on this Project,
Kindly Contact US so as to discuss Further.
Thanks.
More Gigs in Blockchain & Crypto
See more