Get 5 Crazy Marketing Ideas For Your Business in 24 Hours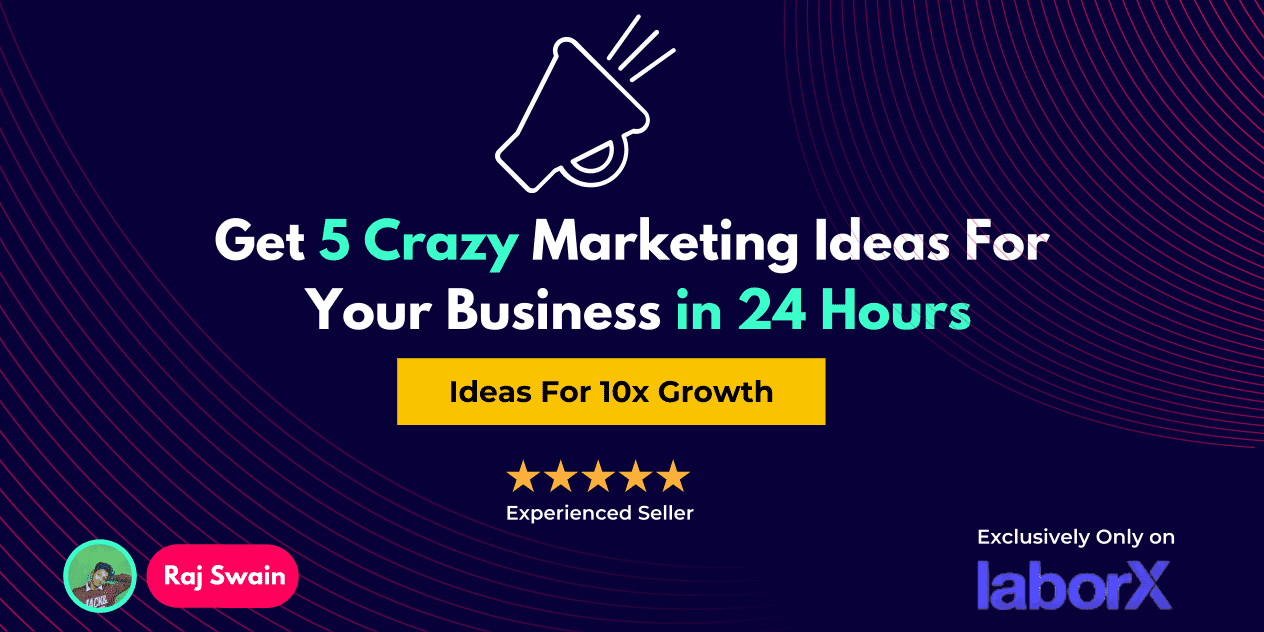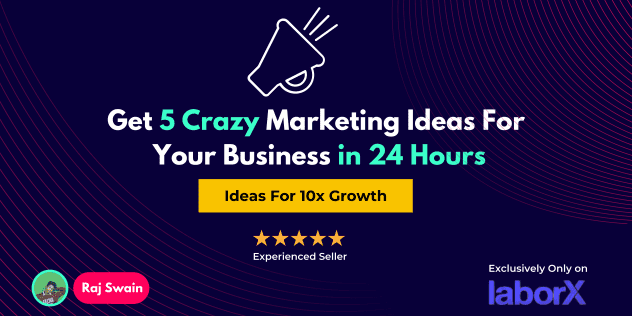 Hello, There, I m a Passionate Marketer who always has some crazy Marketing ideas to Share. Been Working in the Marketing Space for 4 years.
Worked with over 15+ Companies from different industries including Job and Freelance Projects. Here to Explore New Projects and Work with some Amazing Companies All Around the World.  
In this Gig, i will Create a DIY Marketing Strategy For Your Business,  
I will Figure Out Ideas That will help You to:  
Market Your Product/Service Effectively  
Create Brand Awareness.
Drive Traffic to Website/Landing Page
Generate Leads
Drive More Sales.
it Will be Complete  & Concise ideas with a Clearly Stated Action Plan.  
Who's it For ?
if you are running a New Startup
Already Has Existing Business
Planning to launch a New Product/Service
How Does this Work?
I Understand Your Business, Industry & Audience
Market Research
Competitor Analysis
Brainstorm Ideas
Prepare the Strategy
Why You Should Hire Me?
I believe You Should Always Trust People Who love & Crazy about what they are doing.
i don't want to Write Formal things here :)
If you have any doubt regarding this Gig, Feel Free to Connect Me Before Placing the Order.
Happy to Help You :)