be your NFT, crypto, metaverse content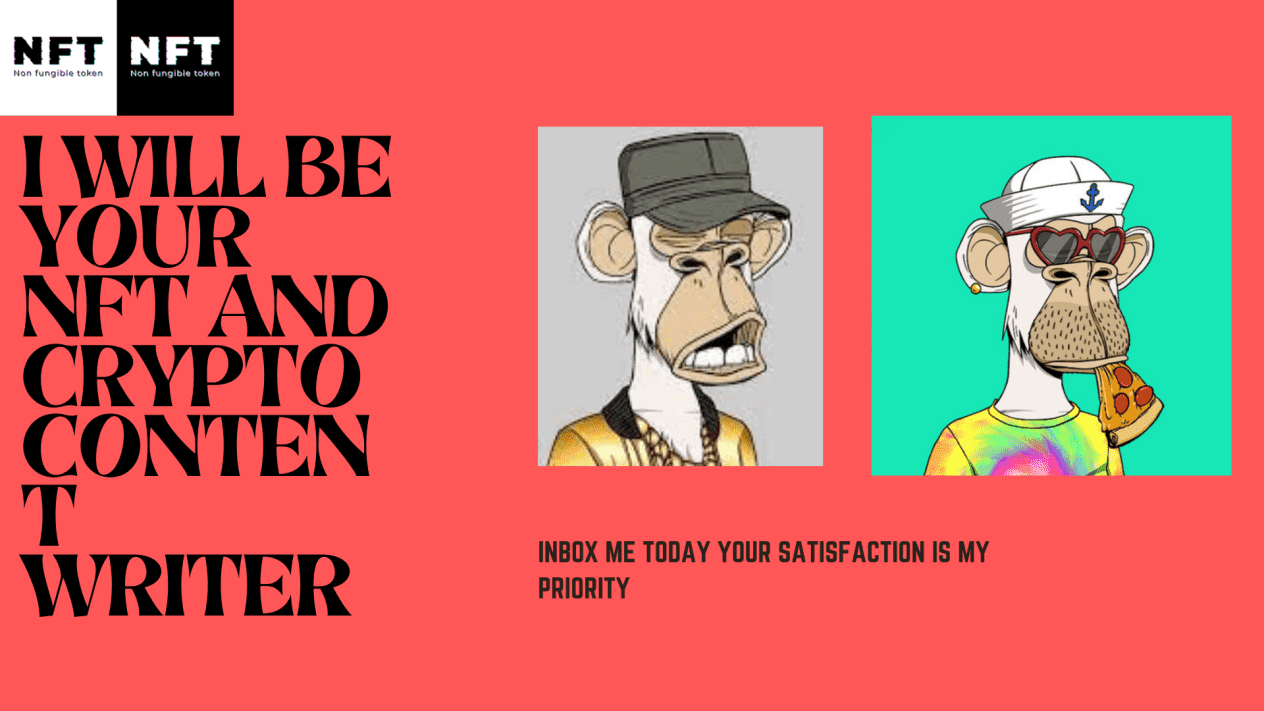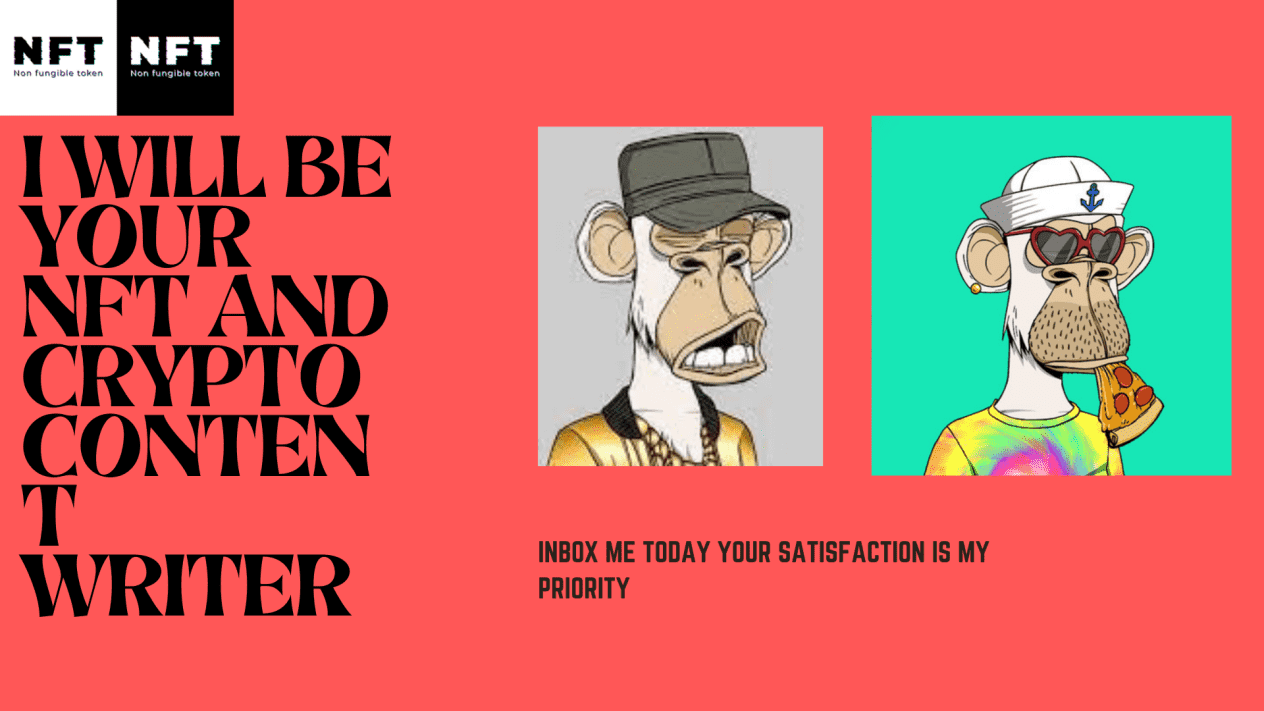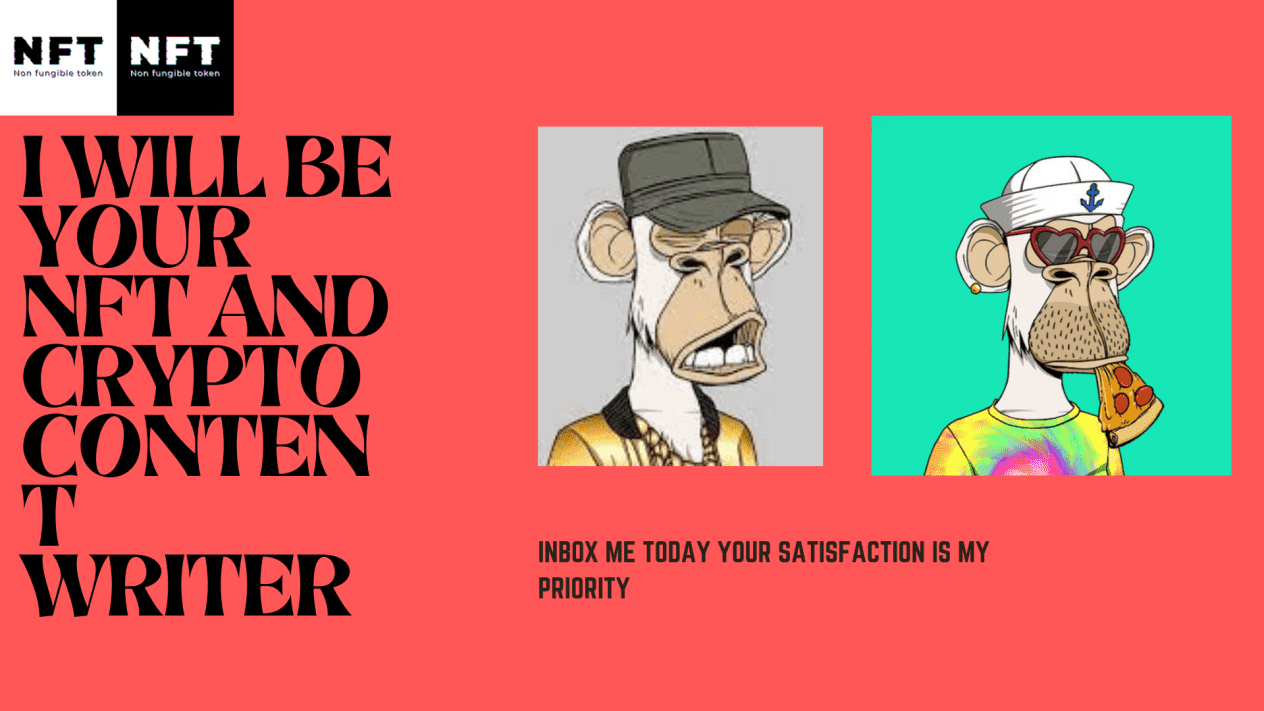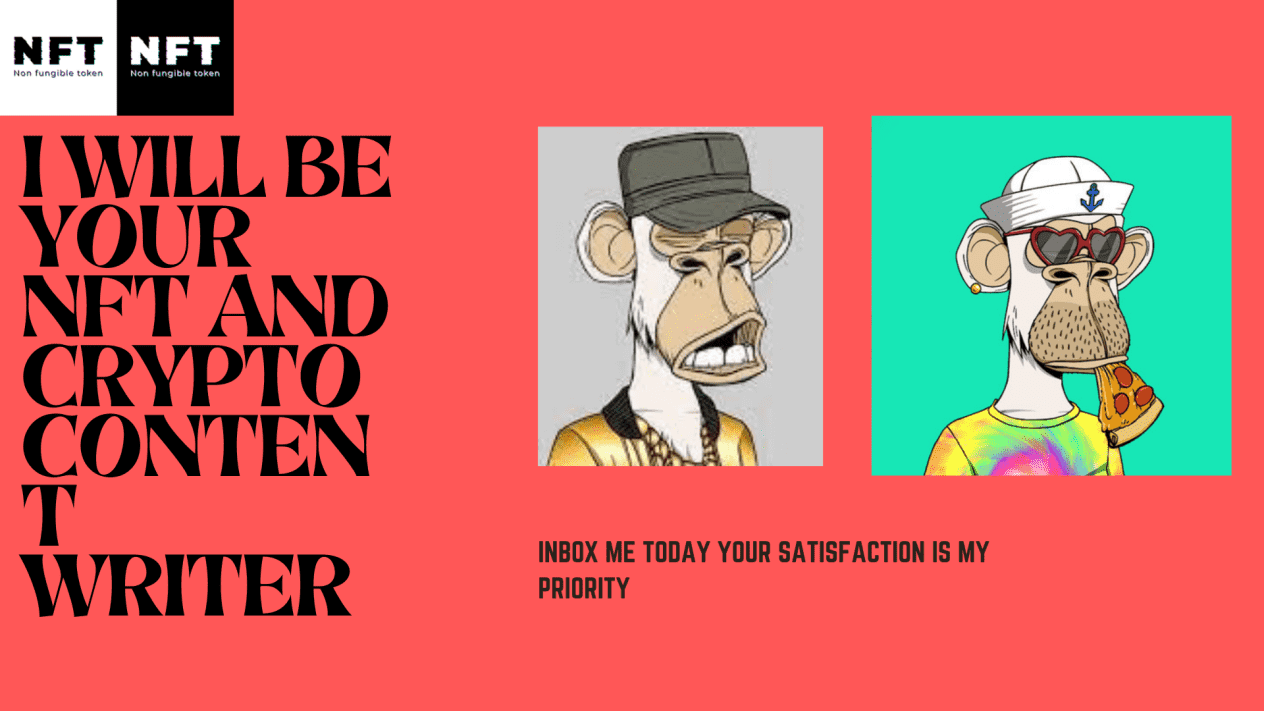 Hello great buyer, Are you looking for a professional content writer for your NFT ???
Congratulation you have come to the right person !!!
I will help you to write a professional content writing for your NFT
I will write quality NFT content writing that you can sell and make money from
I can also create website content such as NGT road maps, sales copy, and any kind of creative content you need for this wonderful project.
What I offer;
100% content work:
fast delivery 
Original work 
Best work 
WHY DID YOU CHOOSE ME
100% unique 
Perfect grammar 
Well research article 
Kindly contact me before placing an order so we can have a full understanding of the project.
Best regard  
More Gigs from Adeniyi Francis