I will create or modify any ea for mt4 platforms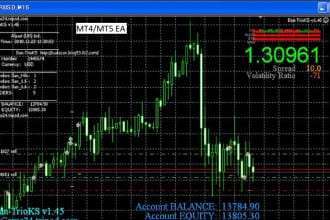 Hello, my name is Abraham, and I'm a forex trader as well as a MQL coder.
Thank you for contacting me before accepting the gig.
In the Forex market, I have over 7 years of expertise.
Over 1000 EA were made by me.
I have the ability to automate your strategy.
If you're interested, I have some profitable selling strategies.
I can convert some EA to MQ4 using EX4.
 
I can improve or even modify your EA.
 
I can assist you in determining your trading strategy.
 
In addition, I am capable of completing your assignment in a very quick period of time.
You can trust me.
Important Notes: - Before you begin, please contact me.
Thanks!
More Gigs from abraham rolls
More Gigs in Blockchain & Crypto
See more