DevOps Platform Development Engineer
OKX
Compensation is not specified
Work Experience
From 1 to 3 years
Description
About OKX:
OKX, founded in 2017, is one of the world's leading cryptocurrency spot and derivatives exchanges. OKX has adopted blockchain technology to revolutionize the financial ecosystem by offering a wide range of diverse and sophisticated products, solutions, and trading tools. Trusted by over 20 million users in more than 180 regions globally, OKX aims to provide an engaging platform that empowers everyone to explore the world of cryptocurrency. In addition to its world-class DeFi exchange, OKX also offers OKX Insights, a research arm at the forefront of the latest trends in the cryptocurrency industry. With its extensive range of crypto products and services and a strong commitment to innovation, OKX envisions a world of financial access backed by blockchain and the power of decentralized finance.
Responsibilities:
Responsible for the development and delivery of OK Group's global one-stop DevOps basic platform, which includes R&D process, assembly line management, product management, and environmental management.
Responsible for supporting the daily DevOps-related needs of R&D personnel and ensuring the efficiency of global work collaboration.
Responsible for user support and related document writing.
Requirements:
2 years or more of DevOps development experience.
Familiar with Java/Springboot development and possess good coding standards.
Familiar with Kafka/RocketMQ, MySQL, Redis, and other middleware application development.
Strong team communication and collaboration skills, along with good logical analysis ability.
Proficiency in cloud-native K8S, Docker, and other related technologies.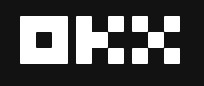 OKX
Company size
Not specified