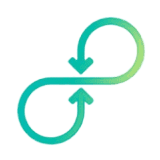 Flutter Developer
Oropocket
Primary role
iOS Developer
Work experience
From 1 to 3 years
Annual salary
$7,000-$10,000
Responsibilities
Cross-platform mobile app developer who has developed mobile apps with a familiarity of Flutter
Develop and Manage Mobile Application in Hybrid - Android / iOS Platform
Mobile app architecture planning
Continuously discover, evaluate, and implement new technologies and frameworks to maximize development efficiency
Should be highly motivated and accept challenges to research on latest technologies.
Estimate timelines and deliver as per schedule
Solid knowledge of mobile app development practices, along with mobile testing tools and technique
The Candidate must have released 3-4 applications in Google Play Store and in Apple Store (at least 2 on each platform)
Experience:
Minimum 3 years of hands-on experience
Write clean, manageable code and maintain proper documentation
Strong problem solving and analytical skills
Security mindedness in development practices
Ability to work independently in small teams
Responsible and capable of meeting tight deadlines
You take care of our business we will take care of you,
We make sure are you are growing professionally with quarterly goals and appraisals.
Health is wealth, so we provide health insurance
Stand on Top - Employee professional development program
Gold benefits and Internet allowance
Welcoming a new member in the family is a great please so we provide maternity and paternity leave
And much more...
Web, Mobile & Software Dev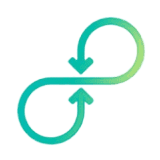 Oropocket
Oropocket is 100% asset-backed banking without the insidious, hidden charges and time-consuming tedium that come with traditional banks. Invest into multiple asset classes, grow your wealth, and enjoy 100% liquidity. The traditional monetary system has failed us. Just in the last year millions of people have lost their life savings due to shady practices by banks. OroPocket is born out of necessity. OroPocket offers an alternative way to park your money by keeping it in assets.
View company details