Smart contract and Dapp using React, Web3JS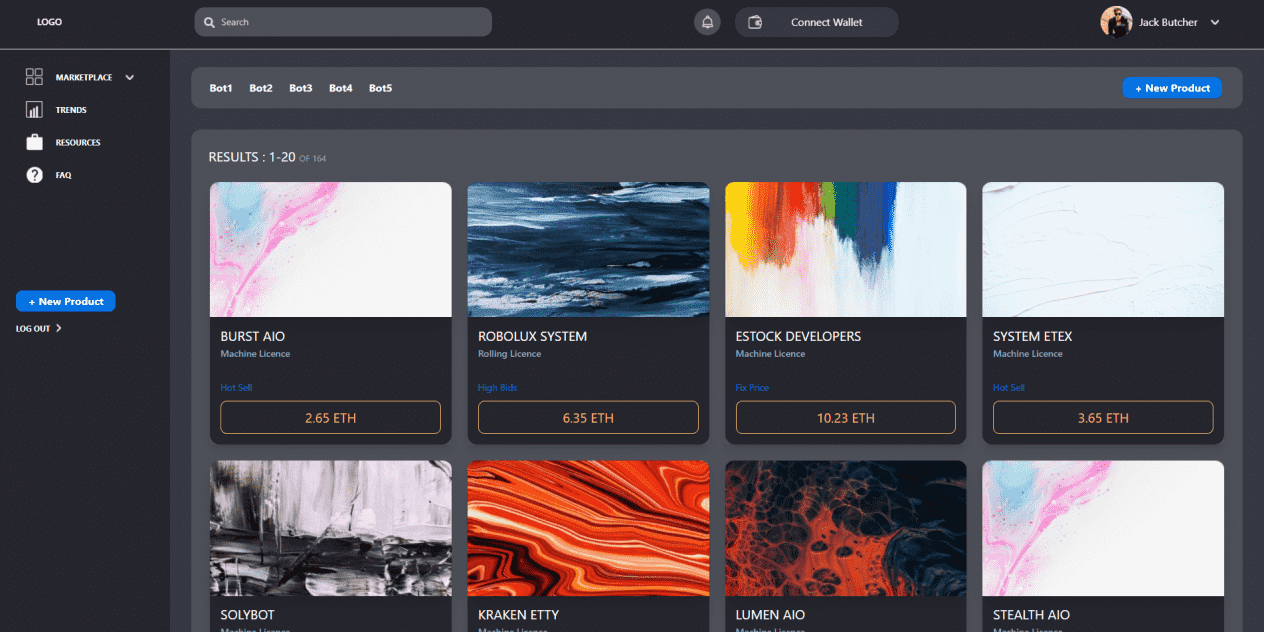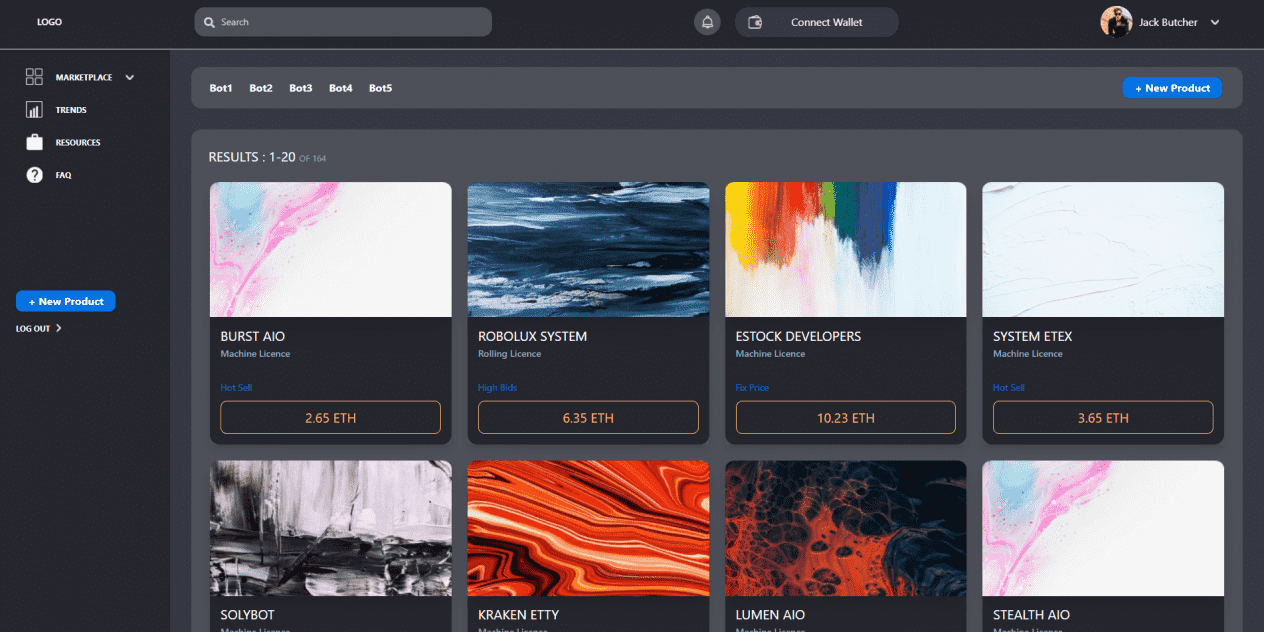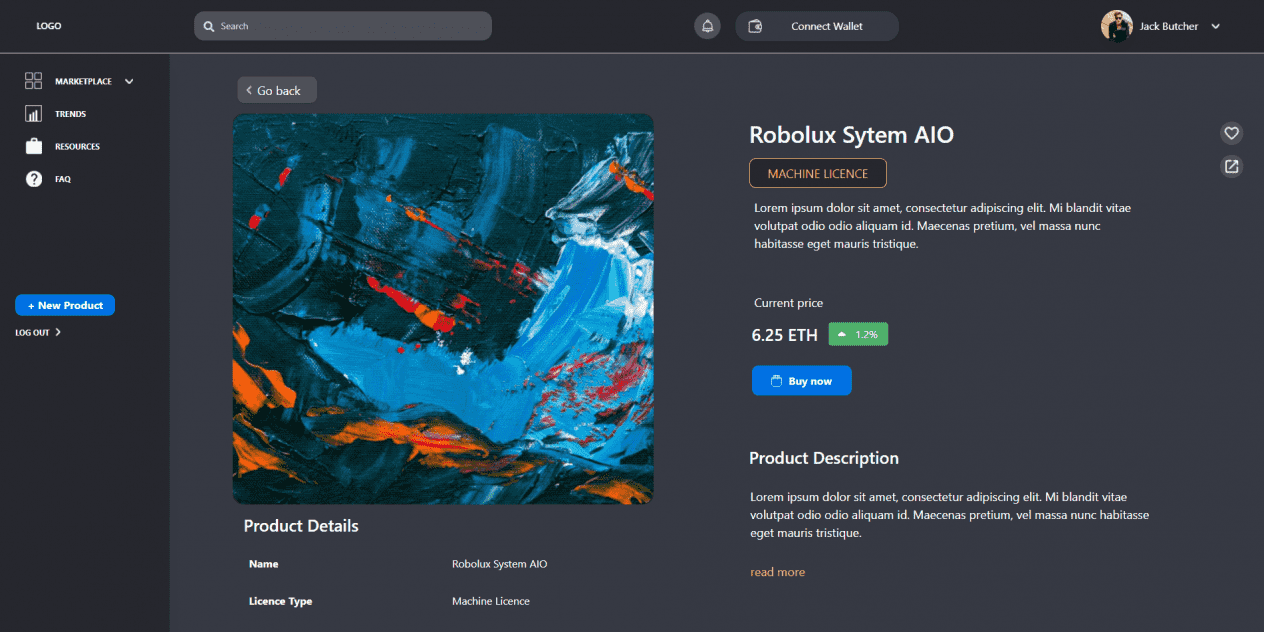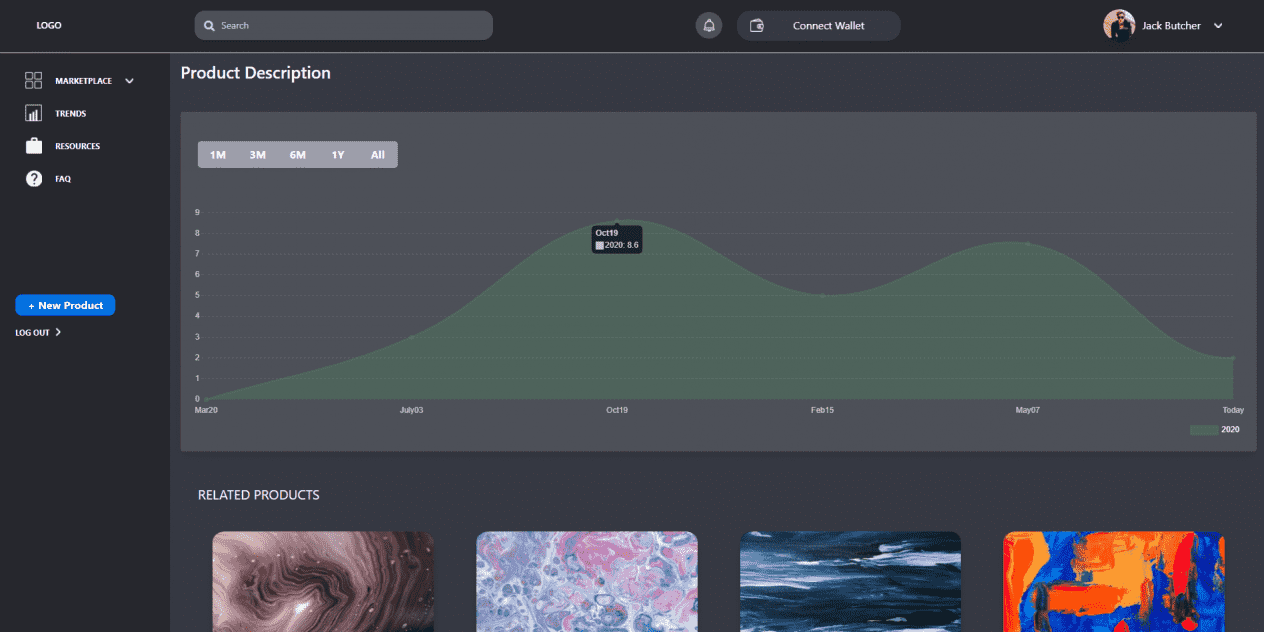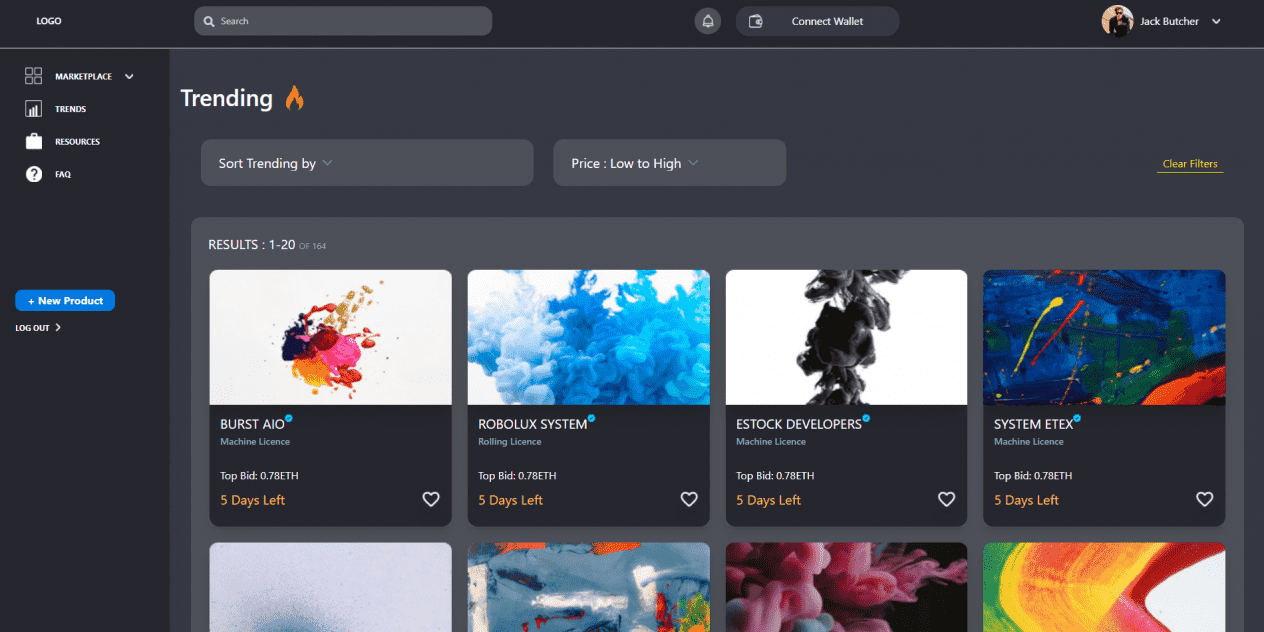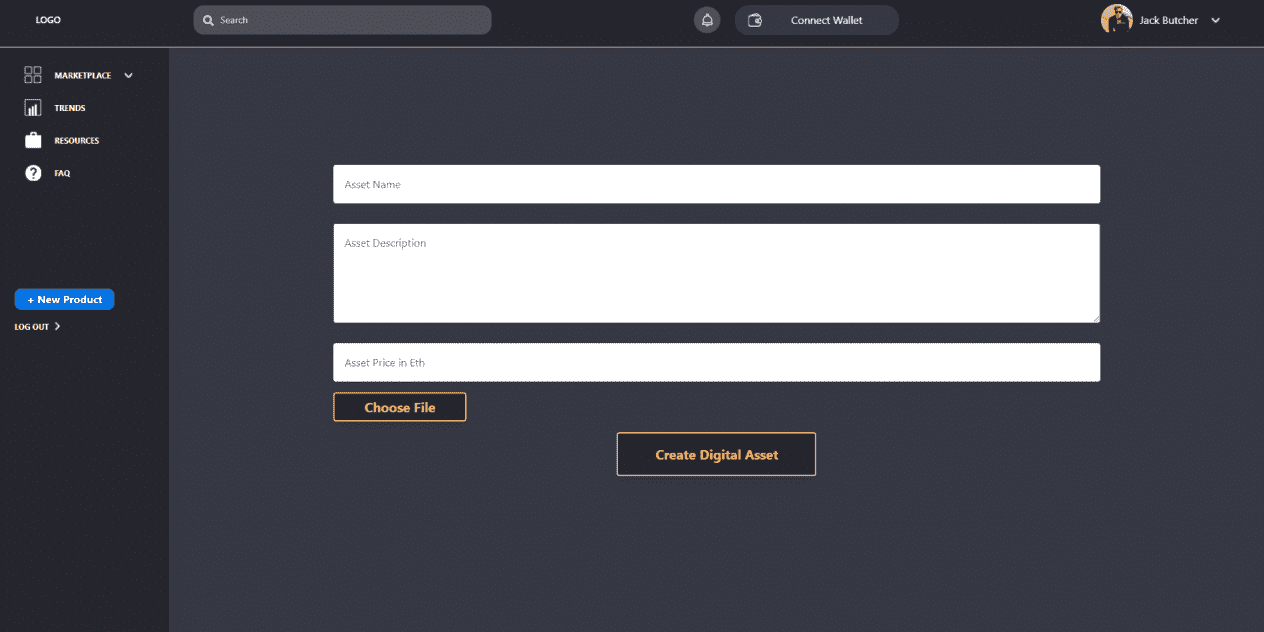 First of all, thanks for your reviewing my gig.
I developed this market place using Next.JS and tailwind CSS.  And I can develop all kinds of Dapp using React/Vue/Angular and Web3JS. 
And I integrated with ABI from solidity smart contract.
So user can submit new digital assets and mint it.
I can make the Dapp, smart contract for your business.
Front End: ReactJS, NextJS, VUEJS, Web3JS,
Back End: Solidity, Ethereum,
Thanks.
David.
More Gigs in Blockchain & Crypto
See more