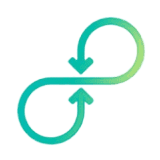 Partnership Lead
Oropocket
Primary role
Digital Marketing Manager
Work experience
More than 3 years
Annual salary
$37,000-$41,000
Responsibilities
Build relationships with potential partners, agency ecosystem, and other channel partners. Manage complex partnerships to achieve business goals
Identify business growth opportunities with the agency and partner ecosystem to help grow UniFarm
Understand partner business objectives and work with cross-functional teams to deliver maximum impact for the partner and UniFarm
Work closely with product, engineering, marketing, finance, and legal teams on new feature launches, strategic initiatives, and other operational areas to help grow adoption for UniFarm
Serve as the key point of contact for internal and external stakeholders and ensure partner relationship efforts align with our vision
Manage relationships with existing partners and keep track of their deliverables and ensure on-time deliveries
Strengthen the partnerships by offering new ways to grow and get the maximum value out of the partnership
Requirement
4 to 5 years of experience in an Alliances, Partnership, Account Management, or Channel role
Crypto and Web3 industry experience is desirable.
Should be eloquent, communication should be adept and an experience with Web3 and crypto will be an added bonus
Excellent verbal and written communications skills
Ability to work effectively across internal and external organizations
B2B SaaS experience is a great advantage
Ability to work independently, as well as thrive in a team environment
You take care of our business we will take care of you,
We make sure are you are growing professionally with quarterly goals and appraisals.
Health is wealth, so we provide health insurance
Stand on Top - Employee professional development program
Gold benefits and Internet allowance
Welcoming a new member in the family is a great please so we provide maternity and paternity leave
And much more...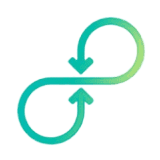 Oropocket
Oropocket is 100% asset-backed banking without the insidious, hidden charges and time-consuming tedium that come with traditional banks. Invest into multiple asset classes, grow your wealth, and enjoy 100% liquidity. The traditional monetary system has failed us. Just in the last year millions of people have lost their life savings due to shady practices by banks. OroPocket is born out of necessity. OroPocket offers an alternative way to park your money by keeping it in assets.
View company details