QA Engineer - Vault
Ledger
Compensation is not specified
Work Experience
More than 3 years
Description
We're making the world of digital assets accessible and secure for everyone. 
Join the mission.
Founded in 2014, Ledger is the global platform for digital assets and Web3. Over 15% of the world's crypto assets are secured through our Ledger Nanos. Headquartered in Paris and Vierzon, with offices in the UK, US, Switzerland and Singapore, Ledger has a team of more than 700 professionals developing a variety of products and services to enable individuals and companies to securely buy, store, swap, grow and manage crypto assets – including the Ledger hardware wallets line with more than 5 millions units already sold in 180 countries. 
At Ledger, we embody the values that make us unique: Pragmatism, Audacity, Commitment, Trust and Transparency. Have a look at our Origins video here.
The QA Engineer will work to validate current and future functionalities. Working closely with the QA Expert/Lead and developers to identify possible test scenarios, evaluate the need for more extensive testing methods and participate in the development of the team into agile testing methodology.
Your mission
Elaborate, maintain and implement detailed test plans, help define acceptance criteria for different scenarios.
Provide complete and detailed analysis of failing tests to help engineering teams understand better the corrective actions to be implemented.
Assess risk from test results and alert in time the squad of potential issues.
Ensure good communication with different stakeholders through thorough and well structured reports.
Apply extensive testing methodologies to assure quality of our products.
Being able to create/apply extensive exploratory testing to identify possible risks.
Engage squad team in agile testing methodology, sharing knowledge and being able to create debate on current practices.
Work with QA automation team to create specifications and acceptance criteria for test scenarios & tools.
Be active in the use of automated testing solutions 
What we're looking for
5+  years of experience in software quality assurance
Good knowledge of Unix commands
Team work spirit, great organizational and communication skills
Fluent English is a must
Experience/knowledge in blockchain and IoT technology is appreciated
Proficient in black box, grey box testing approaches
Good knowledge of development processes, agile methodology.
Experience with AWS, Docker containers
Engineering degree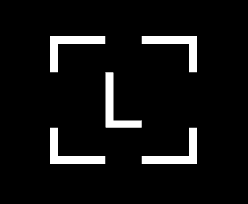 Ledger
Company size
Not specified
Description
Ledger is a leader in security and infrastructure solutions for cryptocurrencies and blockchain applications. We are constantly looking for innovative, talented people to join our team.