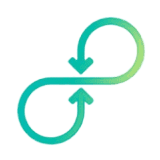 Social Media Marketing Manager
Oropocket
Primary role
Social Media Manager
Work experience
From 1 to 3 years
Annual salary
$7,000-$10,000
Responsibilities
Supervise all aspects of social media interaction between customers and the company, and ensure a positive customer service experience
Create actionable plans to both grow and maintain followers through popular social media platforms such as Twitter, Facebook, Instagram, LinkedIn, etc.
Strategically pick, launch and expand Brand Presence on new social media platforms, based on ideal customer profile and keeping demographics in mind
Oversee influencer marketing and influencer relationships aimed at specific, measurable outcomes that achieve the larger aims of the company
Foster and deepen relationships with partners in the ecosystem by celebrating their milestones, and positive interaction on their posts through comments on platforms such as Twitter, etc.
Passionate and has extensive knowledge of the latest crypto, fintech, web3, nfts, defi trends.
Desire to develop truly engaging social media content, with a creative attitude to think of unique material and campaigns that will captivate our communities.
Strategize and implement new content categories to bolster the aims of the company whether in terms of user acquisition, assets under management, or increasing market cap.
Requirements
2+ years of relevant experience in web3 and crypto industry
Hands-on experience in social media management
Excellent copywriting skills
Ability to deliver creative content (text, image, and video)
Knowledge of online marketing channels
Knowledge of crypto, and web3 will be preferred.
You take care of our business we will take care of you,
We make sure you are growing professionally with quarterly goals and appraisals.
Health is wealth, so we provide health insurance
Stand on Top - Employee professional development program
Gold benefits and Internet allowance
Welcoming a new member in the family is a great please so we provide maternity and paternity leave
And much more...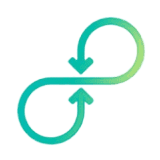 Oropocket
Oropocket is 100% asset-backed banking without the insidious, hidden charges and time-consuming tedium that come with traditional banks. Invest into multiple asset classes, grow your wealth, and enjoy 100% liquidity. The traditional monetary system has failed us. Just in the last year millions of people have lost their life savings due to shady practices by banks. OroPocket is born out of necessity. OroPocket offers an alternative way to park your money by keeping it in assets.
View company details