B2C Legal Intern
Ledger
Compensation is not specified
Work Experience
Less than 1 year
Description
We're making the world of digital assets accessible and secure for everyone. Join the mission. 
Founded in 2014, Ledger is the global platform for digital assets and Web3. Over 25% of the world's crypto assets are secured through our Ledger Nanos. Headquartered in Paris and Vierzon, with offices in the UK, US, Switzerland and Singapore, Ledger has a team of almost 1000 professionals developing a variety of products and services to enable individuals and companies to securely buy, store, swap, grow and manage crypto assets – including the Ledger hardware wallets line with more than 5 millions units already sold in 180 countries. 
At Ledger, we embody the values that make us unique: Pragmatism, Audacity, Commitment, Trust and Transparency. Have a look at our Origins video here.
To support our Business in day to day challenges we are looking for a Legal Intern, motivated to join our dynamic Ledger B2C Legal Team and experience an in house legal environment in a diverse and fast-moving high technology-focused environment. In this role you will have the opportunity to support Ledger's B2C business across a broad range of areas and assist on various important activities across the entire legal team.
Your main responsibilities will be:
Assist on contract management-related and other critical legal processes, third-party on-boarding checks and other administrative tasks.
Draft and negotiate different contracts across a broad range of areas including marketing, sales, procurement, IP licensing and general commercial engagements with third parties.
Support key projects and assist on the launch of new products and services.
Perform legal research tasks.
Assist on disputes and contentious matters.
Depending on the legal team and business needs, you will be prepared to jump in and support across a wide range of areas in an industry that is fast-paced and constantly evolving.
What we are looking for:
You are a trainee lawyer and / or have a DJCE / Master II (BAC+5) in business law or new technologies / multimedia law (ideally with a focus on commercial law, financial law, technology law or distribution law).
You already have previous meaningful internship experience in commercial law.
Background in data privacy and IP law is a big plus.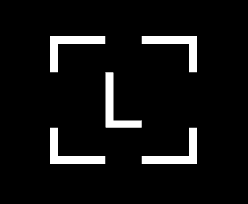 Ledger
Company size
Not specified
Description
Ledger is a leader in security and infrastructure solutions for cryptocurrencies and blockchain applications. We are constantly looking for innovative, talented people to join our team.